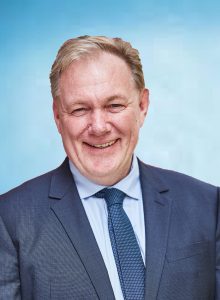 Mr. Martin Van Rijswijk
Principal
HELP International School has unashamedly set itself the goal of becoming a world-renowned school that embodies a high achieving holistic education. A culture of excellence underpins all that we strive to do. In doing so, we have combined the very best in British and Malaysian traditions to provide each of our students with an educational experience that will enable and inspire them to experience 'Life in All its Fullness'.
We place a particular emphasis on academic success, while also ensuring each student is provided with the opportunity to develop a broad range of interdisciplinary skills and competencies. Our mission is to develop our students into curious, self-directed, and resilient learners with a strong moral compass. At the heart of this effort is the special partnership that exists between students, their teachers and parents. It is our commitment to maintaining open, transparent and proactive lines of communication between all stakeholders throughout a student's learning journey.
Please know that you are always welcome at our school and that we look forward to the many ways that we can work together to make school life a successful, challenging and rewarding experience for your child.