HELP International Preschool 
We adopt the International Early Years Curriculum (IEYC). The IEYC has a focus on the best practices in early childhood education and developmental needs. Learning is holistic. It is both enquiry-based and discovery-focused, incorporating all seven areas of the Early Years Foundation Stage.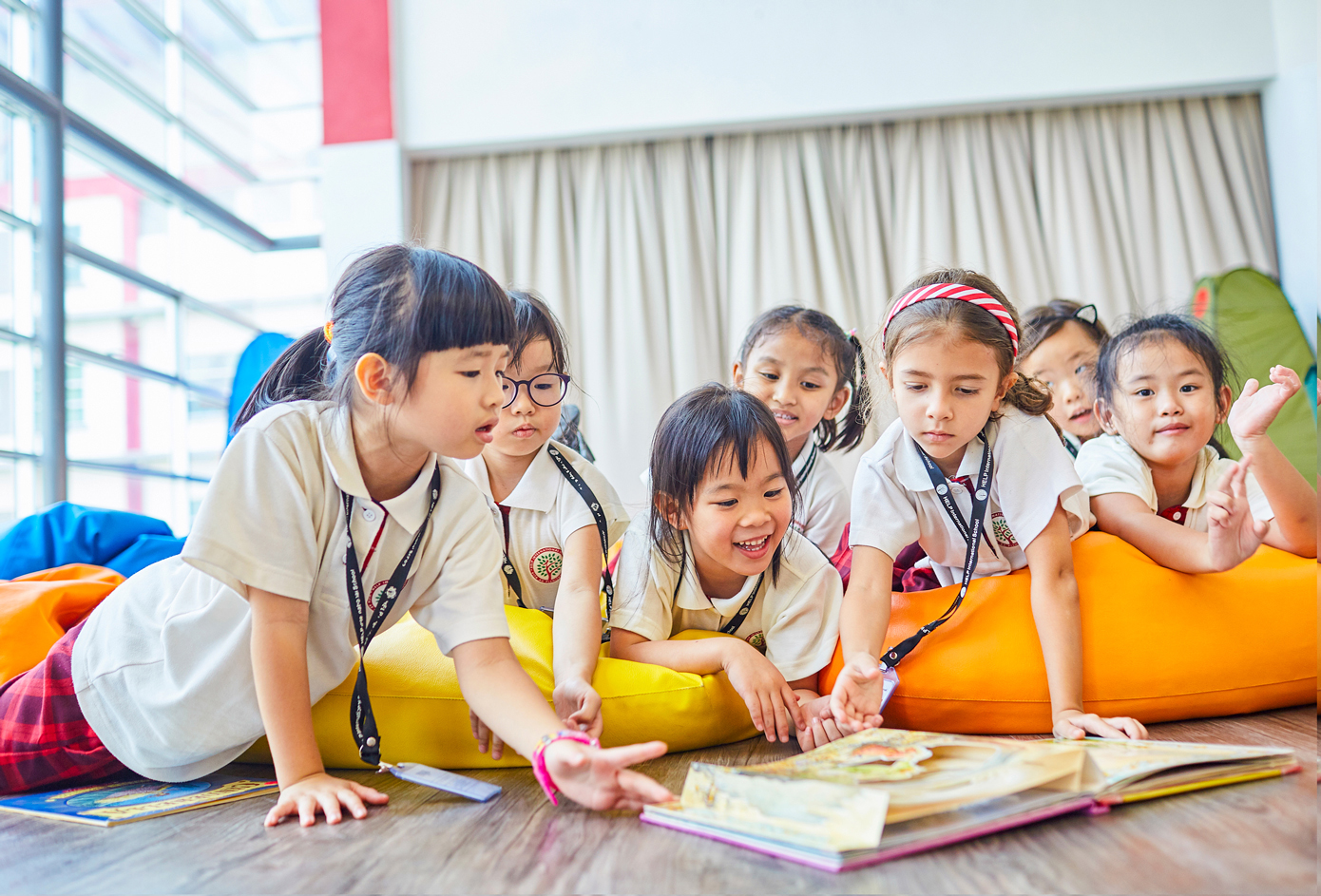 At HELP International School (HIS), we take an approach that is both enquiry-based and discovery-focused, centred around allowing the children to discover the joy of learning.
Low teacher-child ratio
Children encouraged to explore the activity and work independently
or with others to enhance sustained shared thinking
Their sense of security is supported and emboldened
7 Learning Areas of the Foundation Stage
Social and emotional development (personal learning goals)

Communication and language (English, Mandarin, Bahasa Malaysia)

Knowledge and understanding of the world (International Mindedness)

Literacy

Mathematics

Physical development (PE)

Expressive arts and design (Drama, Music, Arts)
Sharing Your Child's Learning
All the children's learning is uploaded onto SeeSaw, a secure online learning journal to help your family celebrate your child's learning and development. Using photos, videos and diary entries, the teacher will build a very special record of your child's experiences and journey through their early years. In addition to viewing your child's progress, parents are also able to upload their own thoughts, comments and home observations to the teacher.
In addition, there will be:
Weekly updates with an overview of the learning that has taken place will be covered

Parent-Teacher Meetings

Termly Report Cards
Preparing for Primary School
Predictable routines help children know what to expect and feel secure. With a structured timetable, the children understand expectations, and it provides them a sense of order and security, as they learn to follow a routine. Establishing these routines will also assist in preparing the children for the rigours of Primary School, both academically and socially.
Preschool marks the first stage of our Primary School

Set lessons throughout the week; Phonics, Maths, Science, Storytelling/Library, Music and PE

Instil a strong sense of Malaysian/Asian identity in the children through exposure to Asian languages (Bahasa Malaysia and Mandarin)

Well-rounded curriculum: learning outside of the classroom through play and exploration

Soft skills: independence, communication (enquiry and listening), problem-solving, self-control and self-confidence

Preschool teachers work in collaboration with our Year 1 and Year 2 teachers to plan and deliver systematic learning pathways that focus on social and academic progress
Mon – Thurs: 8am to 2pm
Fri: 8am to 12pm
RM7,832 per term
3 terms in a year
CONTACT OUR ADMISSIONS TEAM
For more information about joining our Preschool or any further information regarding HELP International School, please contact our admissions team directly by filling in this form.
or you can contact us in any of the following ways:
Phone: +603-7809 7000, +6016-668 0549, +010,668 0647

Email: enquiry@kl.his.edu.my
Address: HELP International School
No 2 Persiaran Cakerawala,
Seksyen U4, Subang Bestari,
40150 Shah Alam
Selangor