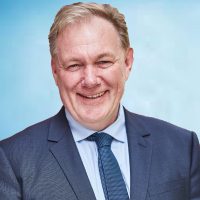 Mr. Martin Van Rijswijk, Principal
Bachelor Degree in Education at Massey University (NZ) and Teachers College Diploma at Wellington Teachers College (NZ), Master's Degree in Education, Post Graduate Diploma in Education from Bath University (UK).
Martin's over 30 years of teaching and educational experience includes more than 20 years of service in school leadership positions in various international schools around the world. He began his teaching career in intermediate schools in New Zealand, and has since served as a Principal in five different international schools in Malaysia, Thailand, Egypt, Germany and New Zealand.
Martin last served as the Principal of Whangarei School in New Zealand, where he also carried the additional responsibility of being the Lead Principal for the Whangarei Community of Learning, overseeing eight primary and secondary schools in the city of Whangarei. In pursuit of continuing professional development, he has attended education courses such as Concept-Based Inquiry with Dr Lynn Erickson, Assessment Design with Dr Grant Wiggins, The 21st Century Supervision Models with Dr Robert Marzano, and The Harvard Project Zero with Dr Ron Ritchhart.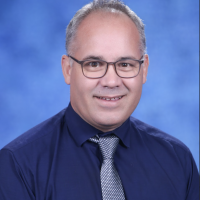 Mr. Shane Campbell, Deputy Principal, Primary 
Bachelor of Teaching and Learning and a Postgraduate Diploma Second Language Teaching from Canterbury University, Christchurch, New Zealand.
With over 22 years of experience in the education sector, Shane joins us from New Zealand where he was the principal of Bohally Intermediate in the South Island. Bohally Intermediate is a specialist Year 7 & 8 school that has a particularly strong reputation in the areas of mathematics, science and technology. It has a very successful dedicated STEM Centre, whose expertise in innovative technologies and the sciences is utilised by a wide number of other schools in the region.
Shane has also successfully led a number of multi-cultural primary schools (Year 1 – 6), and has recognised expertise in bilingual education.
Shane also served as the President of the Marlborough Principals' Association in New Zealand.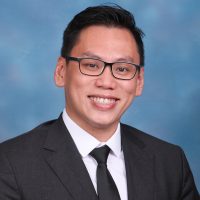 Mr. Paul Lau, Joint Head of Secondary (Sixth Form)

BSc. First Class in Biotechnology (Universiti Sains Malaysia), Cambridge International Diploma for Teaching and Learning (CIDTL)
Paul has been educating our youth in the classrooms since 1998. He has taught the sciences, maths, global perspectives, IPQ and enrichment lessons in the Malaysian as well as international curricula. Paul has also spent the last 12 years in senior management of schools, and was the driver of many platforms and opportunities for increasing student engagement across student leadership, gifted and talented programmes and various academic and non-academic competitions. Prior to HIS, Paul headed the secondary team as well as whole-school CCA programmes at various international schools.
Since joining HIS in 2017, Paul who was put in charge of the design and development of the Sixth Form programme, successfully built a purposeful and exceptional programme with his team that saw many HIS senior students well guided and prepared to transition into life beyond school. Not only had these students thrived in top universities in the world, they are exceptional leaders now in their professions and communities.
A graduate of the Emerging Leader Development Programme (ELDP) and the founder of Project Purpose, Paul has been a key figure in bringing youth leadership and community engagement to the forefront in many events including the MAD Youth Summit 2020.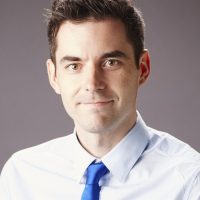 Mr. Matthew O'Shea, Joint Head of Secondary (KS3 & KS4)

Masters in Information Systems from University College Dublin, Bachelors in Business Information Systems from University College Cork, PGCE in ICT from Swansea University
With more than 12 years of experience as an educator in the UK, Africa and South East Asia including Malaysia, Matthew first joined HIS in 2015 as a teacher of ICT and Economics. He has held various roles at HIS including Acting Joint Head of Secondary, Assistant Principal, Key Stage 4 Coordinator and Head of Year. He is focused on ensuring an effective blend of successful academic performance and comprehensive support for all of our students.
Most recently, Matthew led the creation and implementation of a new and ambitious curriculum which equips students with the knowledge and cultural capital they need, and provides pathways and opportunities for them to succeed in life. This included an enhanced STEAM Programme which see to the transition of upper primary into lower secondary, the introduction of a Year 9 Enrichment and Enterprise Programme and the introduction of a new accelerated IGCSE Programme.
With his background in ICT, Matthew also initiated an improvement plan focusing on communications within the school community via a single parent portal, weekly parent workshops, weekly middle leadership meetings, among other communications protocols.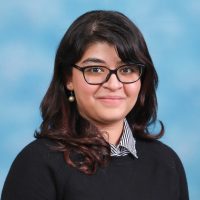 Dr. Felicia Paulraj, Assistant Principal, Secondary (Pastoral)
BSc Biomedical Science from the University of Adelaide, Australia, BSc (Hons) Medical Biosciences and PhD in Medicine (focusing on cancer research) from Monash University in Malaysia.
In the last 6 years, Felicia has accomplished a great deal at HIS – she has been the Head of Year 11, Coordinator of Year 12, taught IGSCE and A-Level Biology and Secondary KS3 Science, and now as the Assistant Principal of Secondary at HIS. With her experience as the Head of Year and Year Group Coordinator working closely with the Assistant and Deputy Principals as well as homeroom and subject teachers, Felicia is well-versed with the pastoral needs and academic well-being of the Secondary and A-Level students. She is also a mentor for teachers undergoing the Cambridge International Award in Teaching and Learning (CIATL) and Cambridge International Certificate in Teaching and Learning (CICTL) qualifications. Felicia works with A-Level students as an International Professional Qualification (IPQ) supervisor and a Project Purpose supervisor.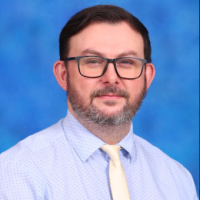 Mr. Benjamin Allen, Assistant Principal, Primary (Teaching, Learning & Data)

Postgraduate Certificate in Education (PGCE) and Masters in Education from the University of Sunderland, BA (Hons) in Drama Studies with Education Studies from King Alfred's College in Winchester.
Ben has over 10 years of teaching experience as a Head of Year and lower primary teacher in the UK, Hong Kong, China and Malaysia. In the last 6 years, he has been focused on teaching a bilingual programme in international schools in Hong Kong, China and Malaysia.Ben has been the Head of Year 1 at HELP International School for the past two years, and has been instrumental in setting up our Bilingual Programme. He is also a Google Certified Educator, Seesaw Educator and Apple Teacher.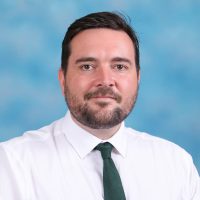 Mr. Daniel Goldspink, Assistant Principal, Primary (Pastoral)
National Professional Qualification for Headship (NPQH) through the UK Department for Education, B.A. (Hons) in Human Geography (Lancaster University, UK), Postgraduate Certificate in Education (London Southbank University, UK).
Daniel completed a postgraduate certificate in education from London Southbank University and was rated as an 'outstanding' teacher under the official body for school inspection in the UK, OFSTED's assessment criteria. Prior to HIS, Daniel taught at a large south London primary school, where he was both a junior school classroom teacher and a head of year. He is passionate about education and believes strongly in the importance of bespoke resources and lessons levelled to meet each child's specific and individual needs. Daniel has always enjoyed working with young people.
At HIS, Daniel has been a champion of the Singapore Maths curriculum programme in our primary school, working in collaboration with a Mathematics expert from the Singapore Ministry of Education to set up the programme. He is also very involved in mentoring student initiatives such as the Primary Student Council and spearheading our PB4L approach to behaviour.