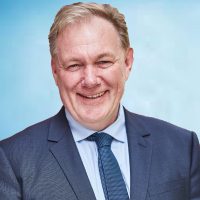 Mr. Martin Van Rijswijk, Principal
Bachelor Degree in Education at Massey University (NZ) and Teachers College Diploma at Wellington Teachers College (NZ), Master's Degree in Education, Post Graduate Diploma in Education from Bath University (UK).
Martin's 30 years of teaching and educational experience includes 20 years of service in school leadership positions in various international schools around the world. He began his teaching career in intermediate schools in New Zealand, and has since served as a Principal in five different international schools in Malaysia, Thailand, Egypt, Germany and New Zealand.
Martin last served as the Principal of Whangarei School in New Zealand, where he also carried the additional responsibility of being the Lead Principal for the Whangarei Community of Learning, overseeing eight primary and secondary schools in the city of Whangarei. In pursuit of continuing professional development, he has attended education courses such as Concept-Based Inquiry with Dr Lynn Erickson, Assessment Design with Dr Grant Wiggins, The 21st Century Supervision Models with Dr Robert Marzano, and The Harvard Project Zero with Dr Ron Ritchhart.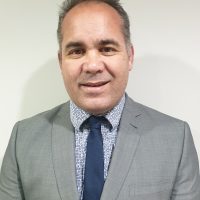 Mr. Shane Campbell, Deputy Principal, Primary 
Bachelor of Teaching and Learning and a Postgraduate Diploma Second Language Teaching from Canterbury University, Christchurch, New Zealand.
With over 22 years of experience in the education sector, Shane joins us from New Zealand where he was the principal of Bohally Intermediate in the South Island. Bohally Intermediate is a specialist Year 7 & 8 school that has a particularly strong reputation in the areas of mathematics, science and technology. It has a very successful dedicated STEM Centre, whose expertise in innovative technologies and the sciences is utilised by a wide number of other schools in the region.
Shane has also successfully led a number of multi-cultural primary schools (Year 1 – 6), and has recognised expertise in bi-lingual education.
Shane was also recently the President of the Marlborough Principals' Association in New Zealand.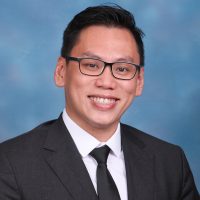 Mr. Paul Lau, Joint Acting Head of Secondary (Sixth Form)

BSc. First Class in Biotechnology (Universiti Sains Malaysia), Cambridge International Diploma for Teaching and Learning (CIDTL)
Paul has educating our youth in the classrooms since 1998. He has taught maths, the sciences, global perspectives and enrichment lessons in the Malaysian as well as international curriculums. He is the author of a hands-on experiential learning science manual for primary schools and a proponent for youth leadership in schools and in the community. A graduate of the Emerging Leader Development Program (ELDP) and the founder of Project Purpose, Paul has been a key figure in bringing youth leadership and community engagement to the forefront in many events including the MAD Youth Summit 2020.
Paul has spent the last 11 years in senior management of schools, and has been the driver of many platforms and opportunities for student leadership, gifted and talented programs and various academic and non-academic competitions. He has previously headed the secondary team as well as leading the whole-school CCA programme at two international schools.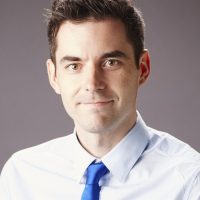 Mr. Matthew O'Shea, Joint Acting Head of Secondary (KS3 & KS4)

Bachelors in Business Information Systems from University College Cork, PGCE in ICT from Swansea University, Masters in Information Systems from University College Dublin
With a total of 10 years experience as an educator in the UK, Seychelles and Malaysia, Matthew first joined HIS in 2015 as a teacher of ICT and Economics. He has held various roles at HIS including Head of Year and Key Stage 4 Coordinator. He is focused on ensuring an effective blend of successful academic performance and comprehensive support for all of our students. Matthew is an advocate for student wellbeing and empowerment and champions the positive education, enrichment and student voice programmes at HIS.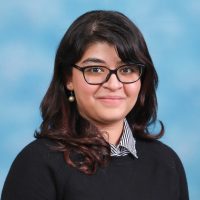 Dr. Felicia Paulraj, Assistant Principal, Secondary (Pastoral)
BSc Biomedical Science from the University of Adelaide, Australia , BSc (Hons) Medical Biosciences and PhD in Medicine (focusing on cancer research) from Monash University in Malaysia.
In the last 5 years, Felicia has accomplished a great deal at HIS – she has been the Head of Year 11, Coordinator of Year 12, taught IGSCE and A-Level Biology and Secondary KS3 Science, and now as the Assistant Principal of Secondary at HIS. With her experience as the Head of Year and Year Group Coordinator working closely with the Assistant and Deputy Principals as well as homeroom and subject teachers, Felicia is well-versed with the pastoral needs and academic well-being of the Secondary and A-Level students. She is also a mentor for teachers undergoing the Cambridge International Award in Teaching and Learning (CIATL) and Cambridge International Certificate in Teaching and Learning (CICTL) qualifications. Felicia works with A-Level students as an International Professional Qualification (IPQ) supervisor and a Project Purpose supervisor.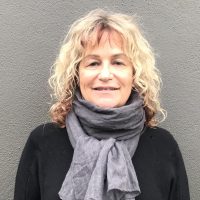 Ms. Bronwyn Jones, Assistant Principal, Primary (Teaching, Learning & Data)
Education and Teaching from the Wellington College of Education in New Zealand
Bronwyn has approximately 25 years of experience teaching in both the UK and New Zealand, especially in the primary schools. She has also held leadership roles at a middle school and was a ALL (Accelerated Learning Literacy) Co-Leader at a prestigious school in New Zealand. During her teaching career, Bronwyn is recognised as an outstanding teacher and appointed as an Across School Lead Teacher under the Ministry of Education initiative, in providing coaching / mentorship to young teachers and teachers-in-training and improving the quality of teaching practice in New Zealand schools.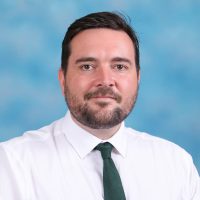 Mr. Daniel Goldspink, Assistant Principal, Primary (Pastoral)

B.A. (Hons) in Human Geography (Lancaster University, UK), Postgraduate Certificate in Education (London Southbank University, UK).
Daniel completed a postgraduate certificate in education from London Southbank University and was rated as an 'outstanding' teacher under the official body for school inspection in the UK, OFSTED's assessment criteria. Prior to HIS, Daniel taught at a large south London primary school, where he was both a junior school classroom teacher and a head of year. He is passionate about education and believes strongly in the importance of bespoke resources and lessons levelled to meet each child's specific and individual needs. Daniel has always enjoyed working with young people. Before embarking on his career proper, he was based in a language college, where he was responsible for weekend excursions, accommodation and welfare of students, and the running of sports events and clubs.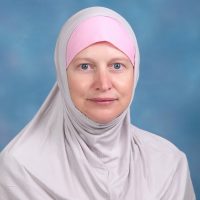 Ms. Sarah Arouche, Assistant Principal, Professional Learning & Wellbeing

PGCE in Primary Education from The University of London, BA (Hons) in Media Studies and French from The University of East Anglia.
Sarah began her teaching career in London 18 years ago. In London, she was a class teacher as well as holding leadership posts, one of which was leading Literacy, Languages  and Internationalism. She helped to pilot and support  foreign language teaching in schools in her region. She also  established her school as a  Foreign Language Support Centre for other schools in West London.  On a number of occasions her teaching was rated as Outstanding by OFSTED (the official body for school inspection in the UK). She has mentored Newly Qualified teachers in the U.K. and internationally. She later went on to join an international school in the UAE for five years where she taught in Primary and was Year Leader. During the five years she became an OLEVI Coach and Facilitator enabling her to coach individual teachers and run OLEVI whole school training programmes.  She joins us from an international school in Malaysia where she was  a class teacher, English coordinator and Early Years and Milepost One Leader.