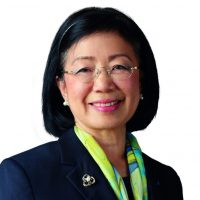 Datin Chan-Low Kam Yoke
Datin Chan-Low Kam Yoke is the co-founder of HELP and the Chairperson and Group Chief Executive Officer of HELP International Corporation (HIC). In 2005, she was appointed Officier de l'Ordre National du Mérite by President Jacques Chirac of France for her contribution to the development of educational and cultural collaboration between France and Malaysia. She was conferred an honorary Doctorate of the University by the University of Queensland, Australia and was also named the Ernst & Young Woman Entrepreneur of the Year 2011. She graduated with a Bachelor of Arts (Honours) in History and Geography, a Diploma in Education and Master in Economics from the University of Malaya.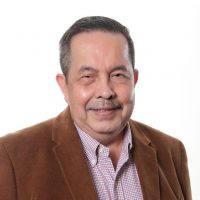 Professor Dato' Dr Zakaria Ahmad
Prof Dato' Dr Zakaria Ahmad is the Deputy Vice-Chancellor (Research) of HELP University and CEO of the HELP Academy. He received his Bachelor of Social Sciences (Hons) from the University of Singapore, his MA from McMaster University and his PhD from the Massachusetts Institute of Technology (MIT). He served in the Ministry of Foreign Affairs and has held the Tun Razak Chair at Ohio University. He is currently also the Distinguished Fellow of the Malaysian Armed Forces Defence College.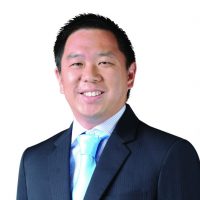 Mr Adam Chan Eu-Khin
Mr Adam Chan is the Executive Director of HELP International Corporation (HIC). He holds a Bachelor of Arts degree from the University of Adelaide and a Masters of Arts in Corporate Communications from the University of South Australia. He was also instrumental in initiating "Project Self-Help" which is an effort to train 20,000 refugee youths living in Malaysia. Currently, Mr Adam Chan is a Patron of Jinjang Utara PPR community Literacy Programme through HELP University's CSR initiatives.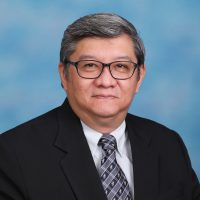 Dr D Gerard Louis
Dr Gerard Louis currently serves as the CEO of the HELP Education Services (HES), as well as the Dean of the Faculty of Behavioural Science, Education and Languages at HELP University. He joined the Board of Governors in January 2015 after his 2-year stint as the Founding Principal of HELP International School. Dr Gerard has been involved in the field of education for over 30 years, spending many years involved at the senior management level of both public and private schools. During his 20 years with HELP University, he lectured in courses in counselling and psychology and was the Director of CAREERsense@HELP. Dr Gerard also sits as the Chairman of the Board of Governors of Crescendo-HELP International School in Johor Bahru. He obtained his doctorate in Counselling Psychology from De la Salle University, Manila.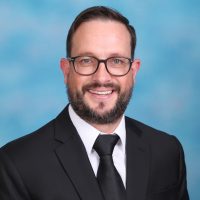 Dato' Dr Nicholas Boden
Dato' Dr Nicholas Boden is a chiropractor by training and has built up one of the largest integrated healthcare companies in Malaysia. He also advised the Malaysian government on the Traditional and Complementary Medicine Act, as well as the chiropractic educational programme in IMU. Dato' Dr Boden was recognised for his work as a Co-Chairperson with the Malaysia South African Business Council (2007 – 2017) and won a UNDP grant in 2019 for his initiative on a reverse vending ecosystem called Klean. He is originally from South Africa and has a Master's degree in Chiropractic from Durban University of Technology in 2002.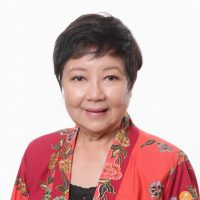 Dr Khong-Lim Chooi Peng
Dr Khong-Lim Chooi Peng is currently a Curriculum Development Advisor at HELP University. Before joining HELP University in 2007 as President and CEO of HELP International College of Technology, she was the Sub-Dean (Alumni Affairs), Associate Professor and Head of Communication Skills and Language Unit at the School of Computer Engineering in Nanyang Technological University, Singapore. She has authored several university communication textbooks and journals and is also a distinguished toastmaster. Dr Khong-Lim holds a PhD Applied Linguistics (University of Malaya); MA Applied Linguistics, (University of Birmingham, UK); MEd (University of Pittsburgh, USA); Dip Ed English Methods (University of Malaya); and BA (Hons) English Literature (University of Malaya).