8 Tips For Parents Navigating Online Learning With Their Children
– Life in all its Fullness @ HIS
With virtual learning (or hybrid learning) here to stay, here some quick tips and reminders for parents on how to navigate online learning with their children, especially the younger ones.

Have them follow a routine as if they're going to school (getting dressed, brushing teeth, etc.) instead of lying in bed in their pajamas, which could lead to less learning.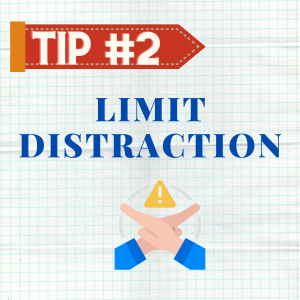 Have a dedicated study area if possible, and not in the living room where they may be distracted by the TV and the general household bustle.

Younger children inevitably need more help when navigating virtual learning. It is important to help them but don't do the work for them. Try to resist joining the class and have them learn to ask for help when needed.
Work with your child's teacher to monitor your child's progress and in identifying areas for improvement. Parents are probably able to make a lot more observations of their child's progress and providing feedback and working in tandem with the teacher can only help ensure that your child's learning is kept on track.
Feedback may not necessarily be just in terms of academic work, but change in behaviour and attitude to learning.
The one thing that the children miss the most with virtual learning is social interaction with their friends. These early social interactions and networking have positive effects not only on their behaviour but also in terms of their academic performance.
Give them a little leeway to connect with friends online, be it via social messaging, online games or zoom calls.
It's easy to get bogged down with our own work or household chores when we are confined at home, and when we don't set hard routines we often find time slipping away from us.
Don't forget to schedule in some family fun time – it's rare to have this much time with them, especially teenagers so try to make the most of it with exercise, family game nights, movie nights, or even fancy theme family dinners.
Take some time out to have some serious conversations with each of your children individually during this time; a quick check in just to say "how are you coping with virtual learning?", "are you feeling ok", or "are you worried given all the news you're hearing about Covid now?"
It is so easy to be overwhelmed at this time – juggling work, house chores, children, virtual learning, etc in a confined space for an undetermined period of time.
However, it is important to try and stay positive, it is ok not to have everything done to the level that it used to before, it is ok if you don't opt to take on the role of teacher on top of everything else that you already do.
As Professor O'Connor, founder of Scientific Mommy and Robin Neuhaus, a doctoral student at NYU say, "Children, especially young children, look to their parents to figure out how to react to new or intimidating situations. If their parent seems skeptical or defeated, then they're likely to follow suit."
Sources:
https://www.goodhousekeeping.com/life/parenting/a33608758/virtual-learning-tips-for-parents/
https://www.understood.org/en/school-learning/learning-at-home/homework-study-skills/online-learning-how-to-prepare-child